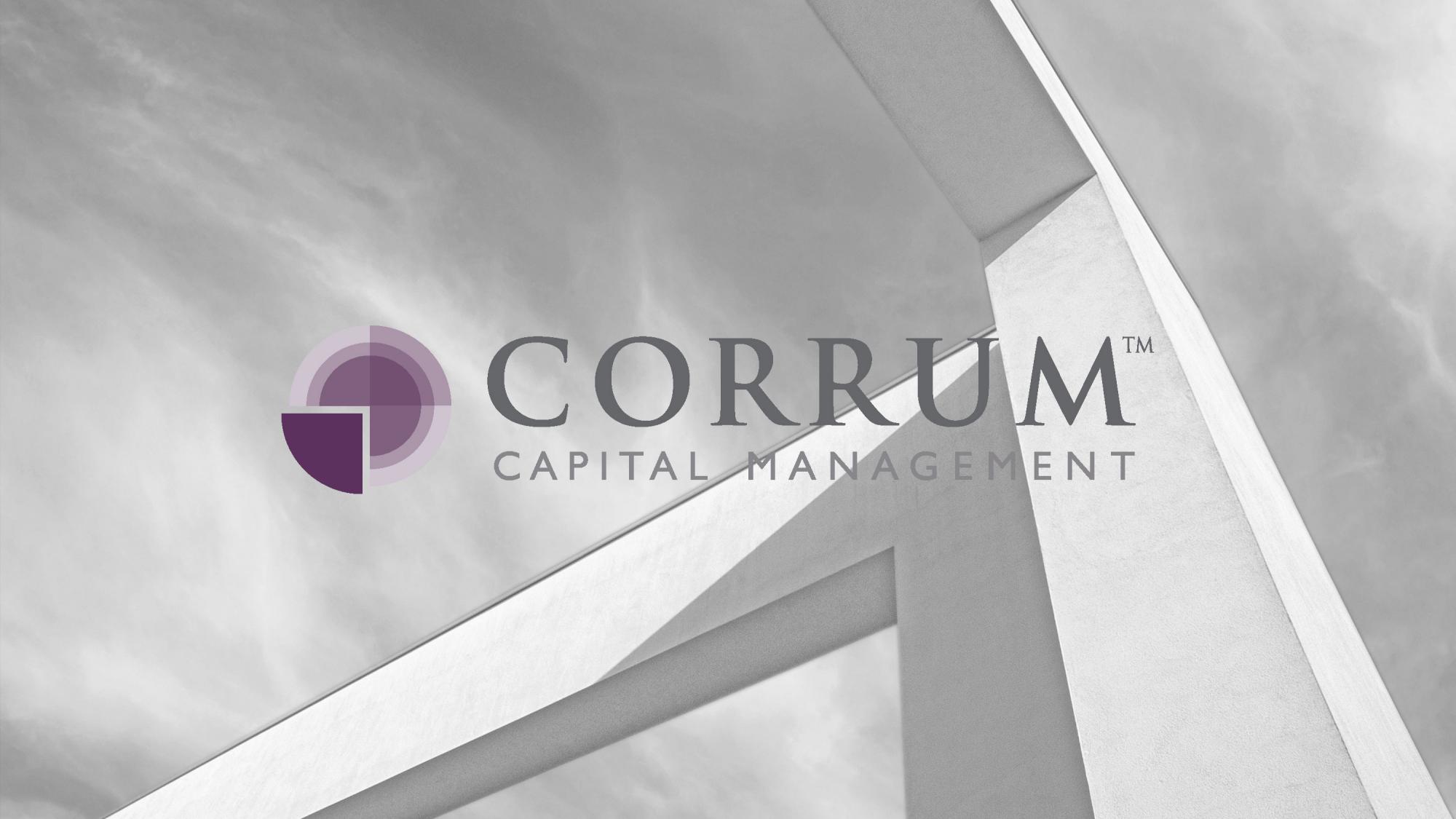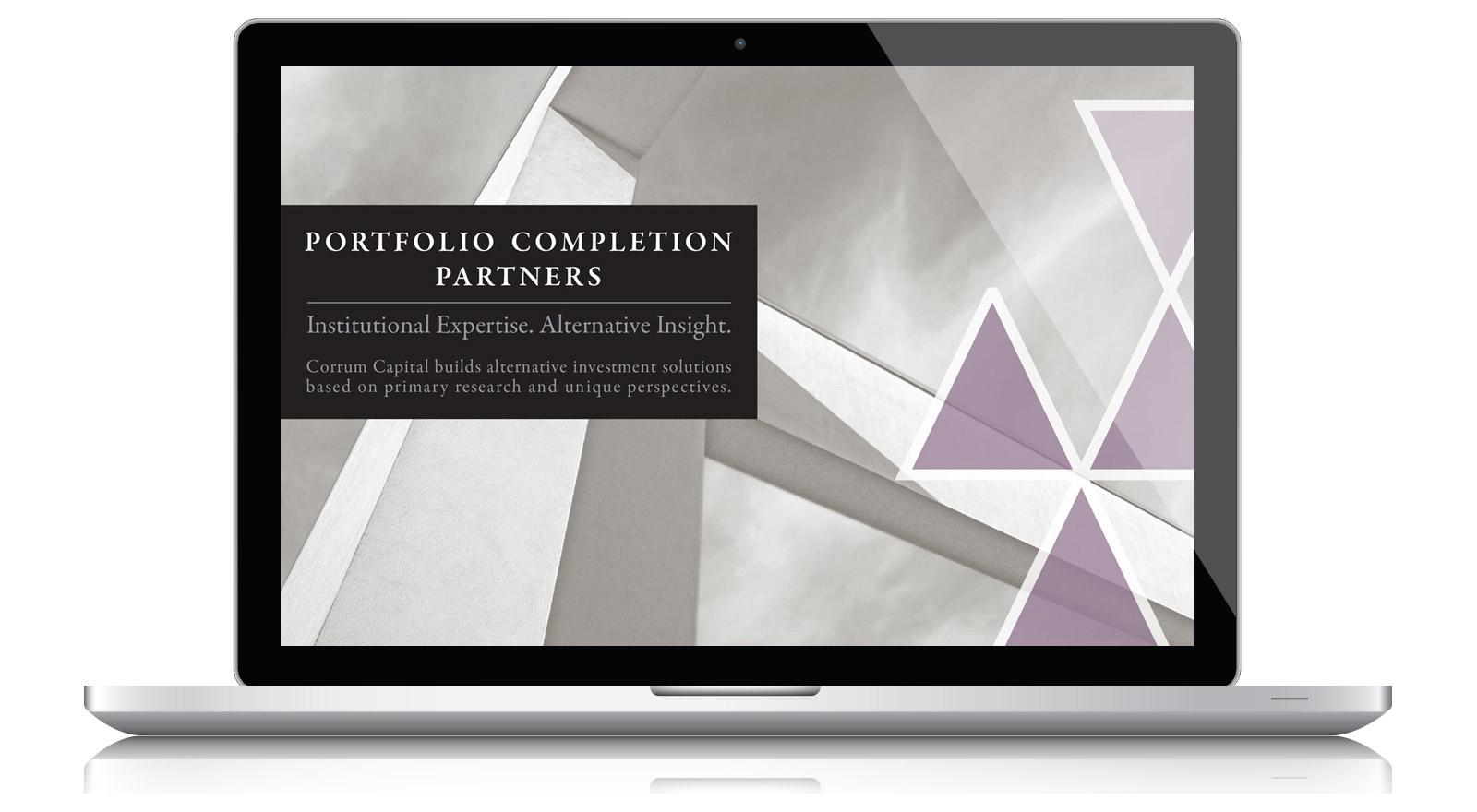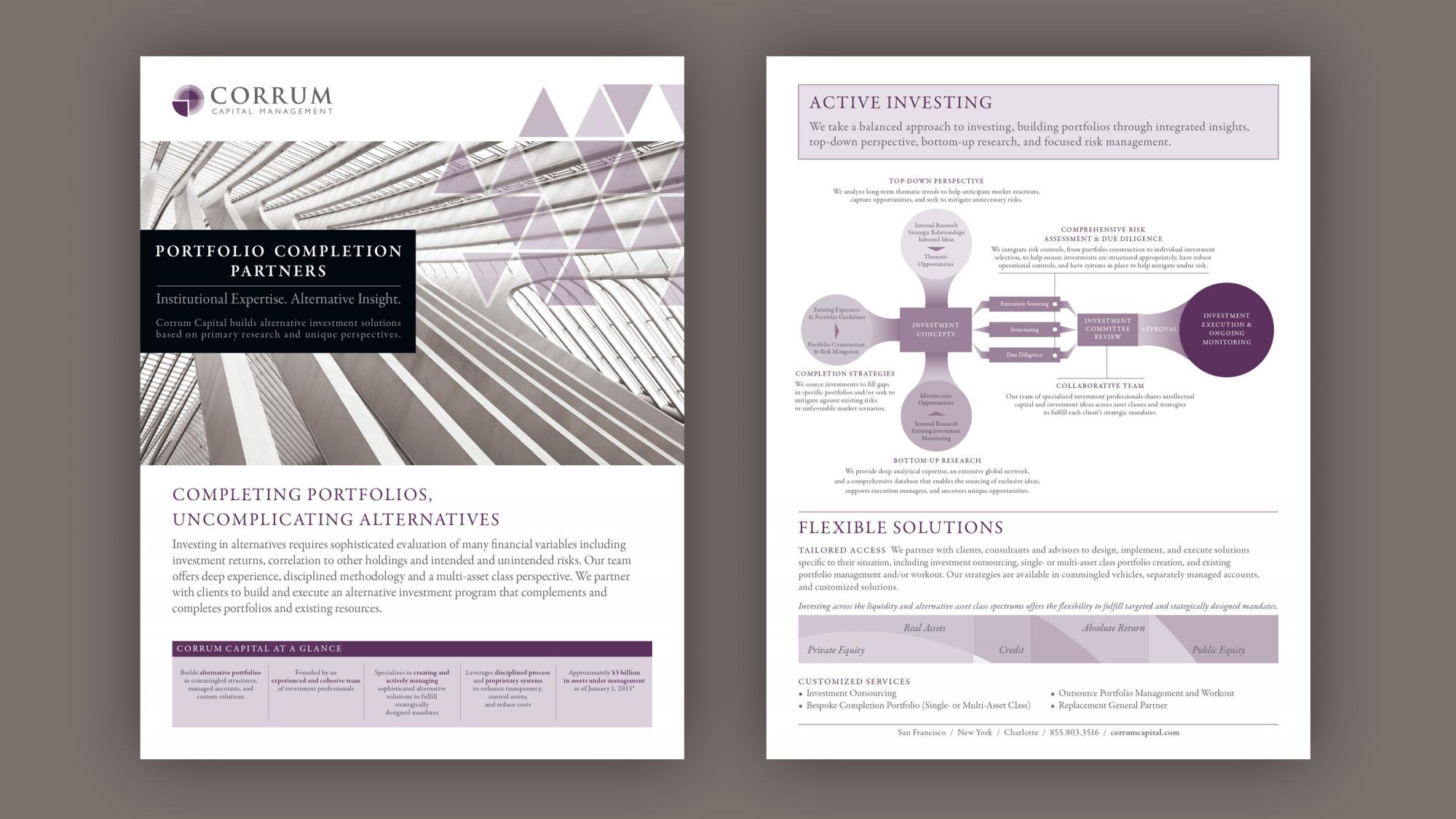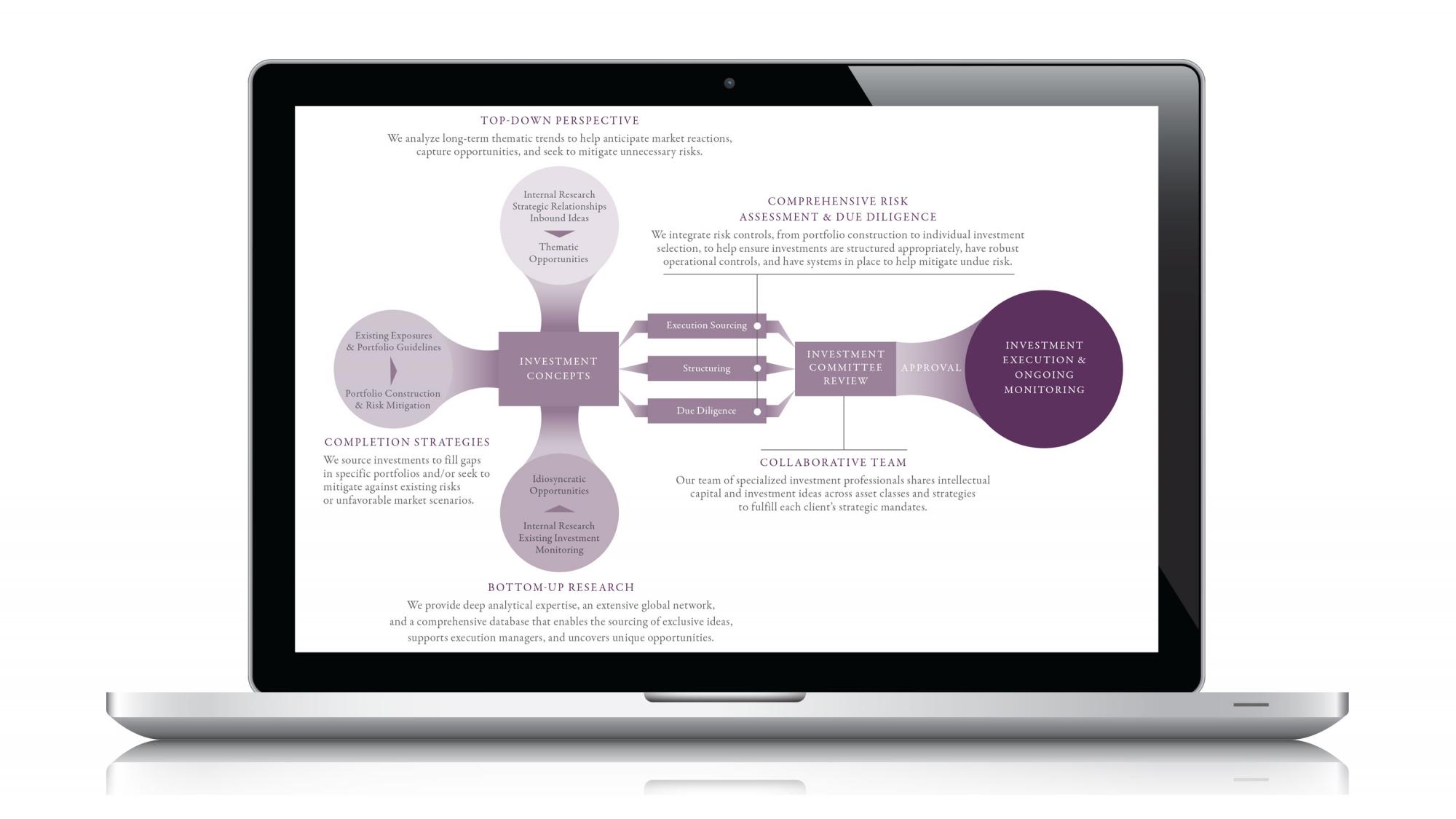 Corrum Capital
Institutional Expertise. Alternative Insight.
Corrum Capital is an independent investment firm that constructs sophisticated and customized institutional-class solutions based on strategically defined mandates across the asset class and liquidity spectrum.
:MINT communicated a brand that represented Corrum Capital's deep and disciplined expertise in alternative and complex investment solutions and its promise to be an investment partner that complements and completes a client's investment portfolio.