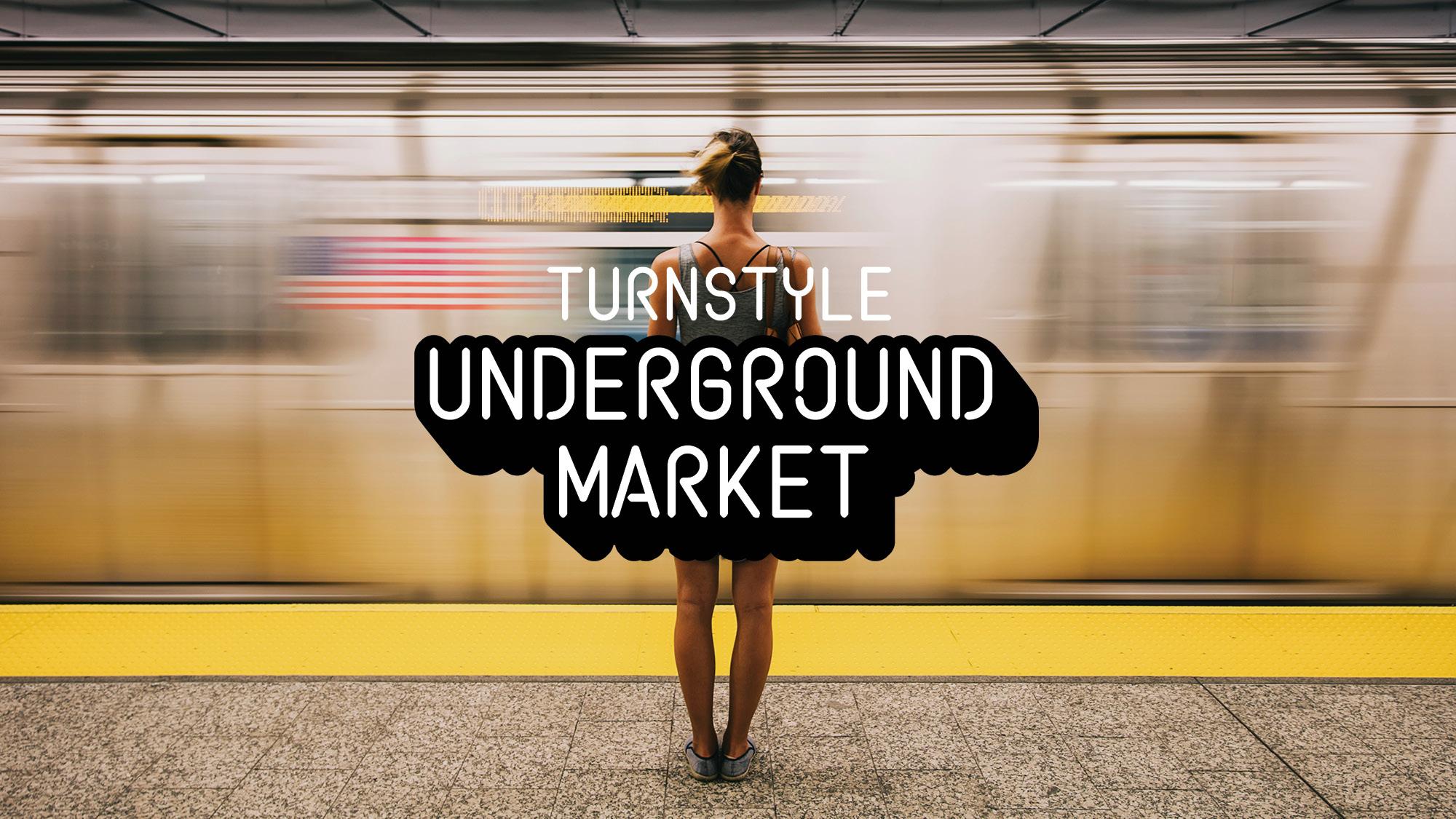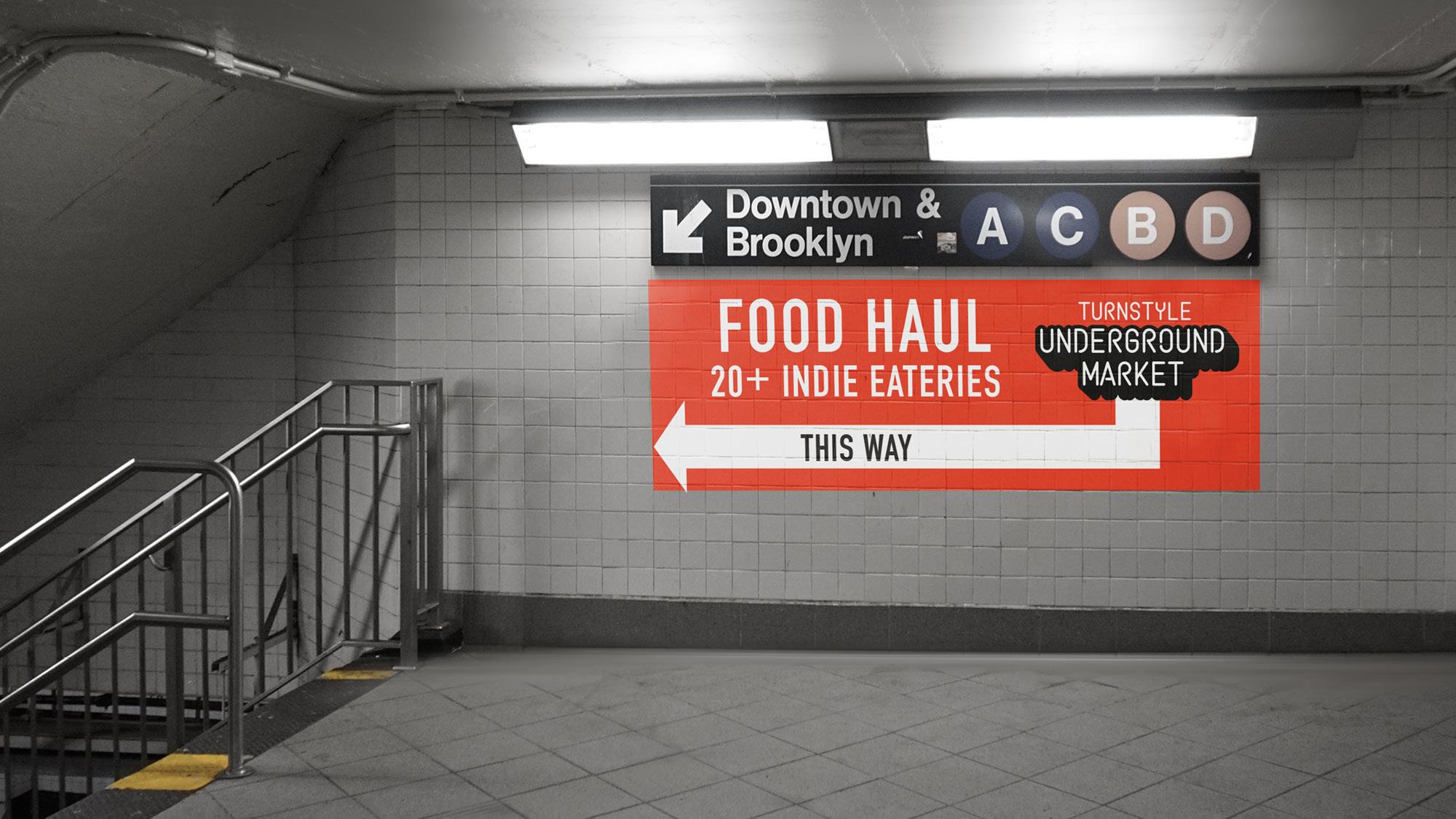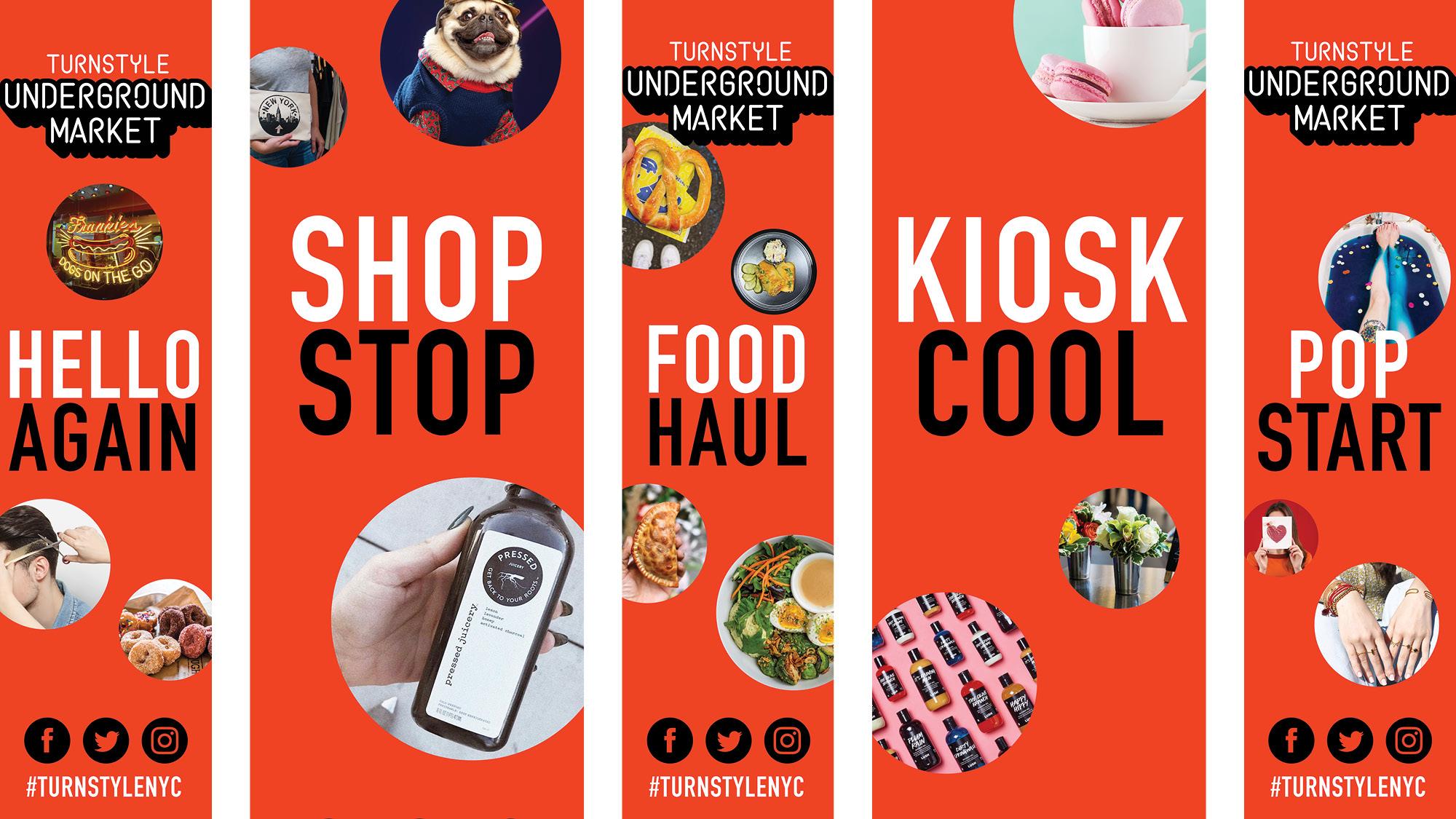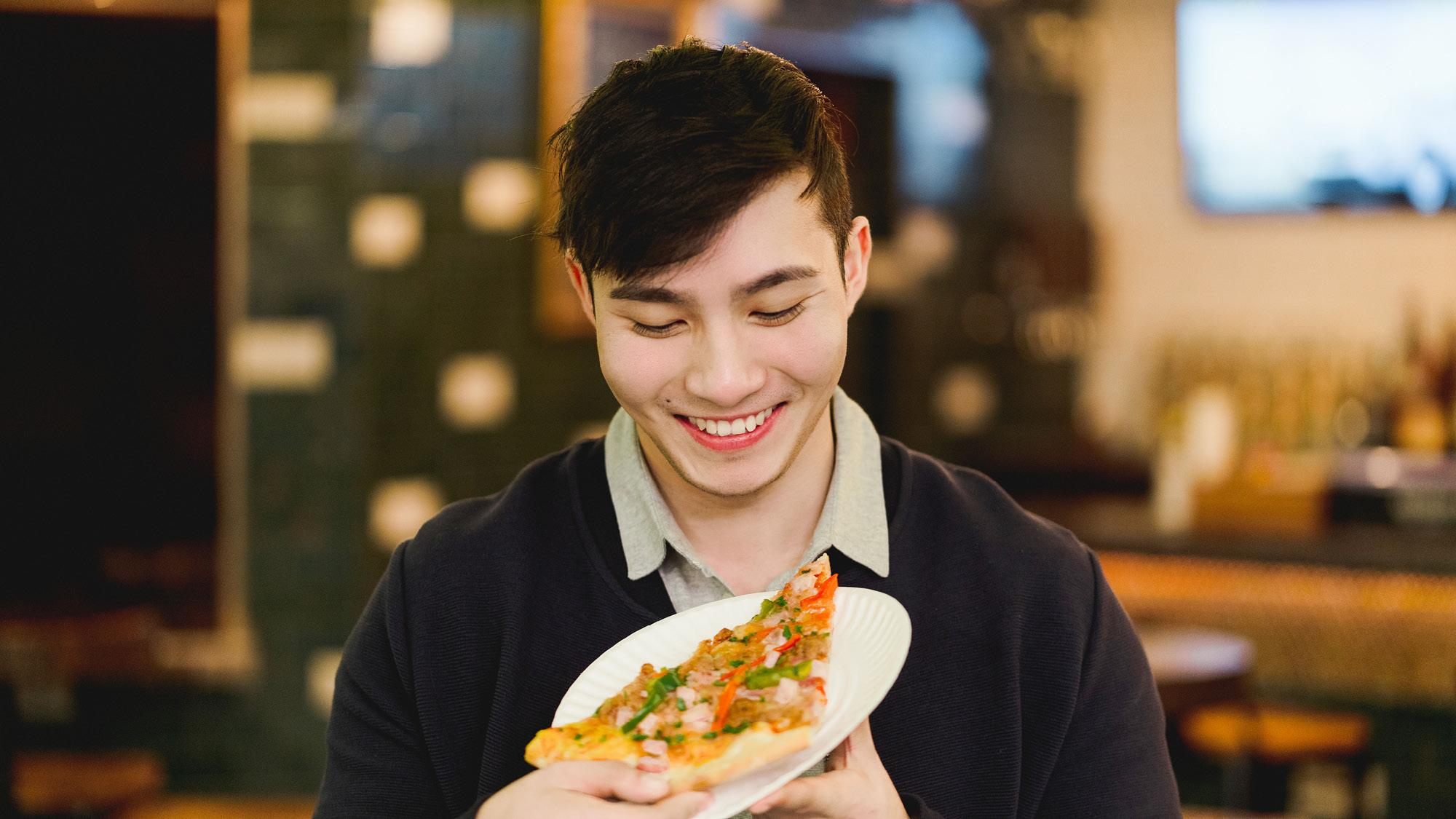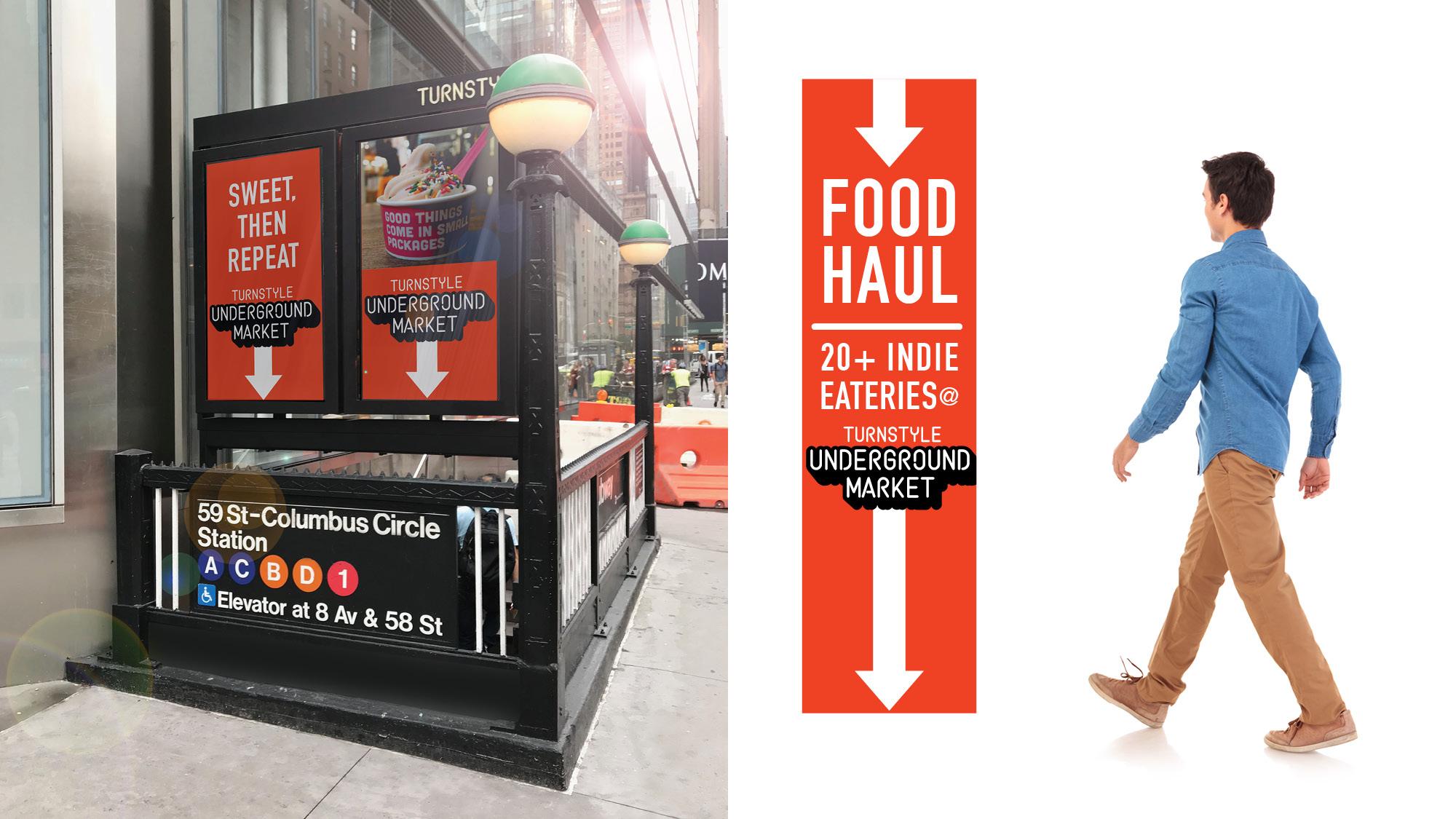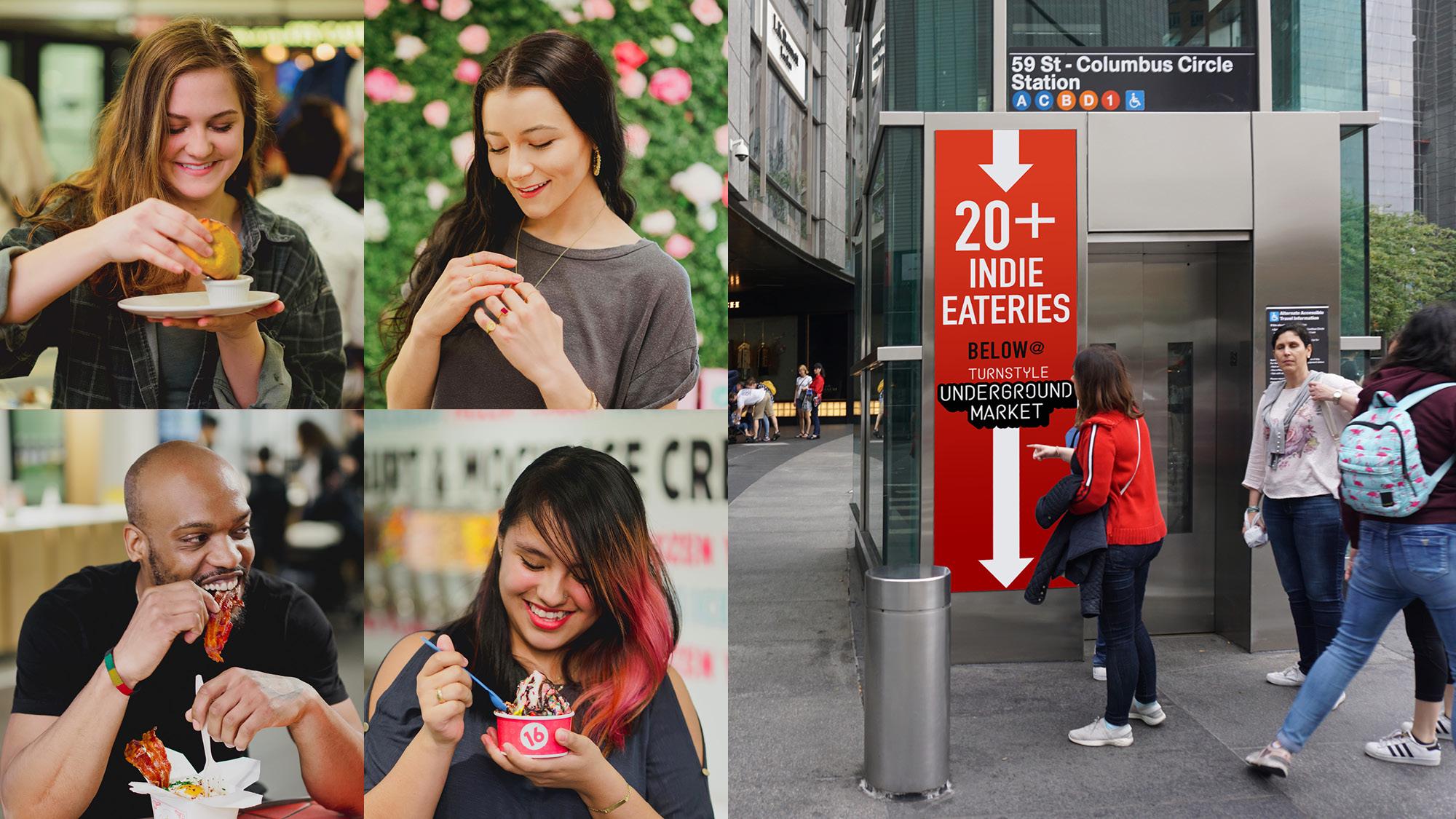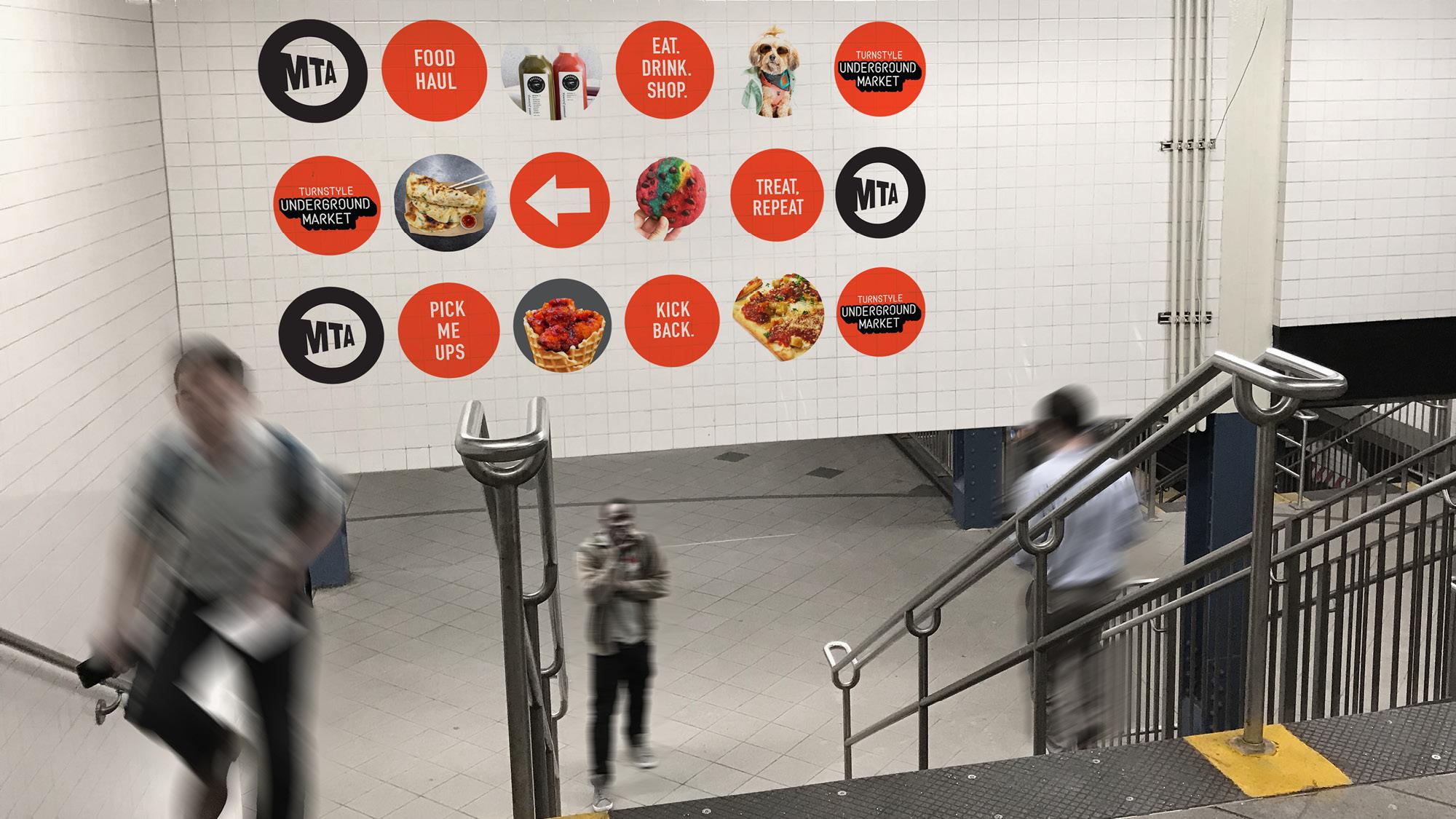 Turnstyle
Eat. Drink. Shop. This Way.
Turnstyle market is a full city block featuring 39 unique eateries, shops and pop-ups all directly connected to Manhattan's 59th St-Columbus Circle Station.
:MINT was tasked with building out their brand spirit, evolving their overall look and solving their signage system for guiding customers to the market through a labyrinth of subway entries, walkways and stairways. Through large, simple, graphic visuals we moved people to sample shops, food, kiosks and pop-up retailers on their way to their final destination.